We are very pleased and proud to announce that Lanz Group has  successfully passed Stage 1 in our pursuit of OHSAS 18001 certification. This advanced and rigorous certification process is demonstrative of our commitment to and focus on occupational health and safety management.
OHSAS 18001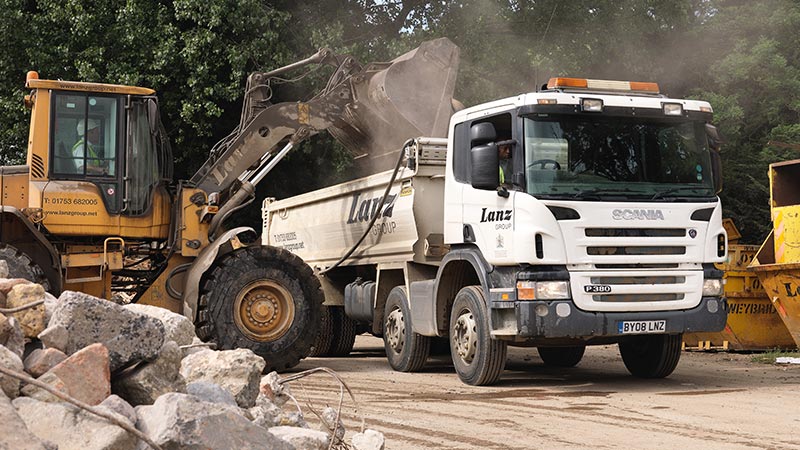 The OHSAS 18001 process reviews our management system processes and documentation, ensuring that, as a leading waste management company serving the Thames Valley, were are in step with the strict standards of the Occupational Health and Safety Assessment Series.
The Stage 1 review investigates the following safety protocols and systems:
How effective our systems are in identifying hazards
The manner in which we have assessed the associated risks
How we plan the necessary control measures and improvement objectives together with the associated management programmes
The Stage 1 for OHSAS 18001 process also aims to identify any weakness or omissions in our system that may have to be addressed and amended.
When asked about the amount of effort and energy that goes into OHSAS certification, Lanz Group's Managing Director, Doug Hepsworth, offered the following:
"Proper health and safety in the work place – especially in the waste management industry – requires a lot of time and resources. At Lanz Group, we are dedicated to the highest safety standards. We are ready, willing and eager to do what it takes to achieve OHSAS 18001 certification."
Progressing Towards OHSAS 18001: Stage 2
As spring rolls into summer, we will continue to prepare for the Stage 2 audit. Stage 2 is the final step of the process. Our current aim is to successfully complete the audit process and achieve full accreditation for OHSAS 18001 later this year.
More information about OHSAS 18001 is available at the following:
https://en.wikipedia.org/wiki/OHSAS_18001
If you would like more information about Lanz Group's health and safety practices, we invite you to contact us directly.